Vendor Partnerships
Allied Finance offers direct finance brokerage services to business clients but we also partner with suppliers, referrers & retailers to offer finance packages to their customers.
Suppliers, referrers and retailers - finance packages and solutions for your clients.
At Allied we have a proven history of strong, mutually-beneficial business partnerships with suppliers across a broad range of industries.
The extent of integration in these partnerships varies according to the specific requirements but ranges from fully-integrated 'label' programs to a simple referral model.
How can we assist your sales process?
By becoming an invaluable and trusted part of your sales process

By converting more leads with great finance offers

By arranging tailored finance solutions in a speedy and professional manner

By making finance the easy option
Mobile Responsive Webpages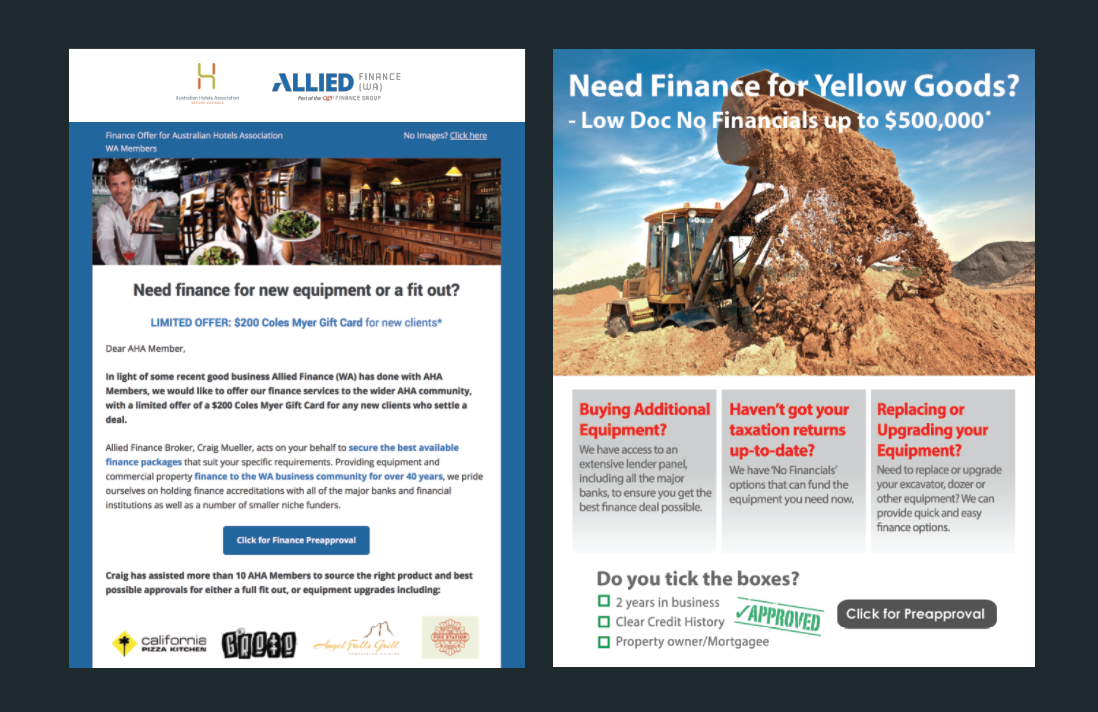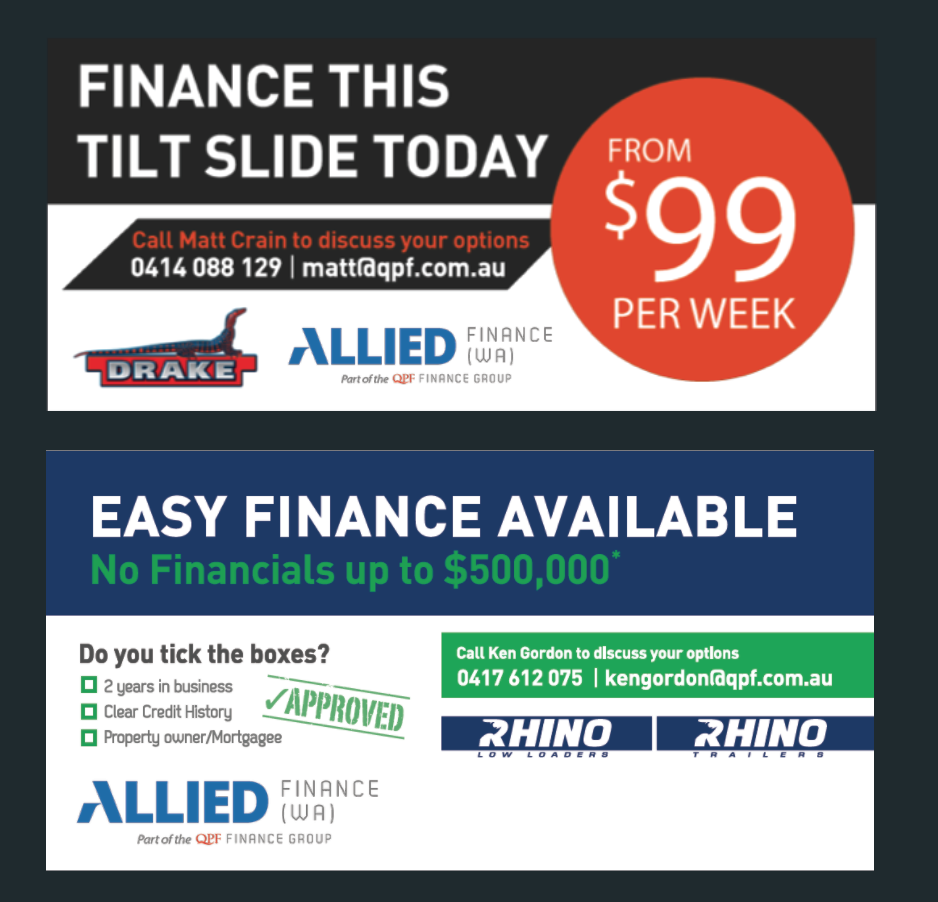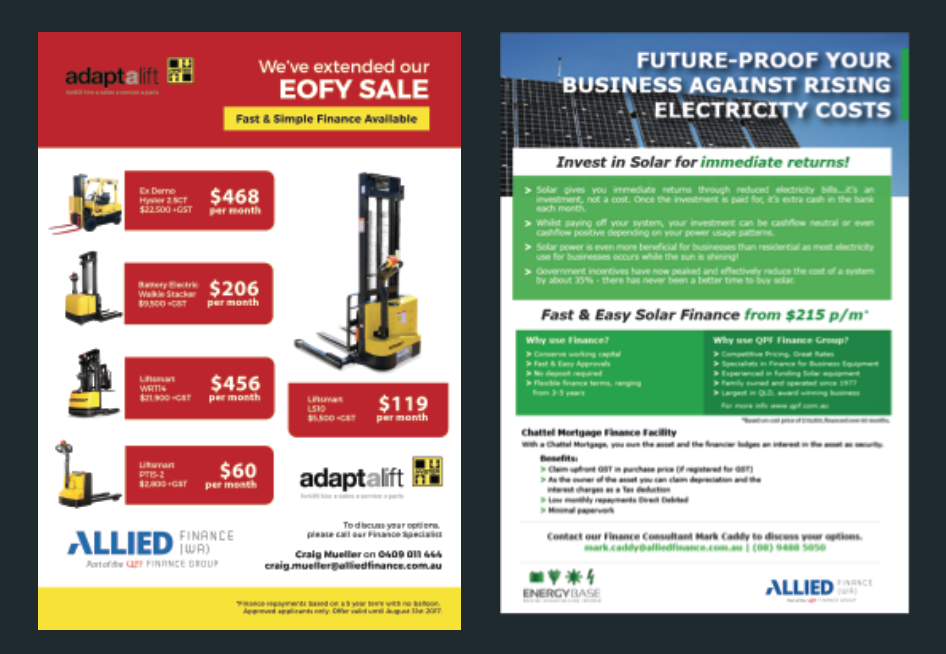 Printed or Digital Flyers
From our Partners...
Western Truck Sales has been dealing with Craig at Allied Finance for over five years. Our Sales Team has absolute confidence in referring our valued customers to Craig, knowing they will receive professional, fast, friendly service and competitive rates. Allied Finance has become an important part of our business and an extension of our sales team. 

Western Truck Sales, Pickering Brook WA
Leon Vinci,